Game Description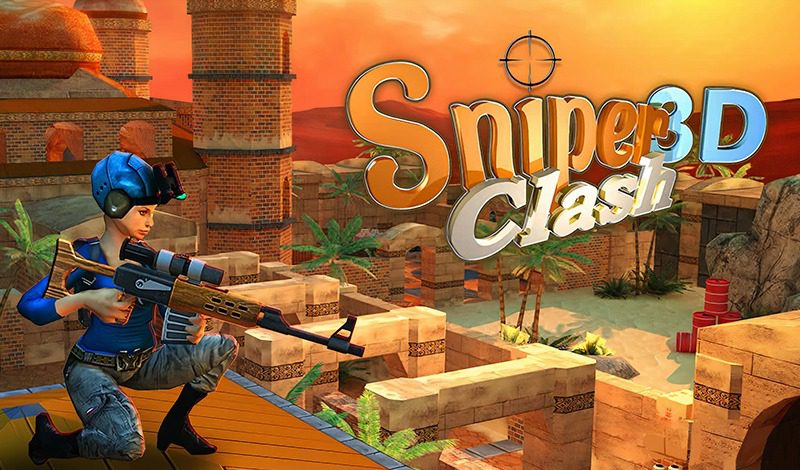 Sniper Clash 3D thrusts players into a high-octane world of sniper duels and tactical warfare. Immerse yourself in a thrilling 3D environment where precision marksmanship and strategic thinking are paramount. Engage in intense battles against opponents, showcasing your sniper skills in a fast-paced multiplayer setting.
Game Controls
Master the art of sniping with these essential controls:
Aim and Shoot: Use your mouse or touchscreen to aim and unleash deadly shots on your enemies.
Zoom In/Out: Enhance your precision by zooming in for long-range shots or zooming out for broader situational awareness.
Switch Weapons: Toggle between different sniper rifles and secondary weapons to adapt to changing combat scenarios.
Reload: Ensure you're always ready for action by reloading your weapon with a quick press of a key or button.
How to Play Sniper Clash 3D
Dive into the adrenaline-fueled action of Sniper Clash 3D with these key steps:
Select a Game Mode: Choose from various game modes, including team deathmatch and free-for-all, each offering unique challenges.
Customize Your Sniper: Tailor your sniper's loadout with different weapons and equipment to suit your playstyle.
Team Collaboration: Coordinate with your team to outsmart opponents and secure victory in team-based modes.
Map Navigation: Familiarize yourself with the terrain, find strategic positions, and anticipate enemy movements for successful sniping.
Objective Completion: Achieve mission objectives, whether it's eliminating enemy snipers or capturing strategic points.
Tips and Tricks
Boost your performance with these strategic tips:
Accuracy Over Speed: Prioritize accuracy in your shots; a well-placed, deliberate shot is more effective than rapid but inaccurate fire.
Map Awareness: Keep an eye on the mini-map to anticipate enemy positions and avoid surprise attacks.
Cover Utilization: Use the environment for cover and concealment, minimizing your exposure to enemy snipers.
Adapt Your Loadout: Adjust your weapons and gear based on the specific challenges of each match and game mode.
Game Developer
Sniper Clash 3D is a creation of a dedicated team of game developers committed to delivering thrilling and immersive multiplayer experiences. Their expertise in crafting engaging gameplay and dynamic environments shines through in this sniper-centric action game.
Game Platforms
Experience Sniper Clash 3D on the following platforms:
Web Browser: Enjoy instant access and seamless gameplay directly through your web browser.
Mobile Devices: Take the sniper battles on the go with compatibility on both iOS and Android platforms.
How to Play Unblocked
Ensure uninterrupted sniper duels with these tactics:
VPN Access: Employ Virtual Private Networks to bypass restrictions and access the game seamlessly.
Proxy Servers: Mask your location and ensure unblocked access using reliable proxy servers.
Browser Extensions: Install dedicated browser extensions designed for unblocking games, ensuring a smooth gaming experience.
Step onto the battlefield in Sniper Clash 3D, where precision shooting and strategic prowess lead to victory in exhilarating multiplayer clashes!