Game Description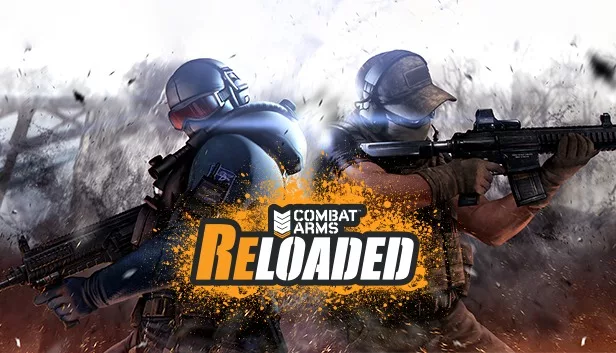 Combat Reloaded is a highly popular online first-person shooter (FPS) game known for its adrenaline-pumping multiplayer battles. Developed by NadGames, this fast-paced title offers players the chance to showcase their shooting skills and strategic thinking in an intense virtual battleground.
Game Controls
Combat Reloaded provides a straightforward control scheme for an immersive gaming experience:
Movement: Utilize the W, A, S, and D keys or the arrow keys to navigate your character.
Aim: Simply move your mouse to target your adversaries.
Fire: Left-click your mouse to unleash your weapon's firepower.
Reload: Quickly reload your firearm by pressing the R key.
Jump: Execute jumps by hitting the spacebar.
Crouch: Use the Ctrl key to crouch and seek cover.
Grenades: Equip and toss grenades with the G key.
Switch Weapons: Cycle through your arsenal using the mouse wheel or number keys (1-6).
Pause/Menu: Access the in-game menu by pressing the Esc key.
How to Play
Diving into the thrilling world of Combat Reloaded is a breeze. Here's a step-by-step guide:
Select a Server: When you launch the game, opt for a server that suits your preferences. Consider factors like settings and game modes.
Pick a Team: After entering the server, decide whether to join the Red or Blue team. Teamwork is essential for securing victory.
Customize Your Loadout: Prior to spawning, select your weapons and equipment. Different loadouts cater to various playstyles, so choose wisely.
Engage in Battle: Once you spawn, it's time to get in the thick of the action. Employ your aiming and shooting skills to eliminate foes while accomplishing objectives, such as capturing flags or wiping out the enemy team.
Earn Points: Accumulate points by scoring kills, achieving objectives, and supporting your team. The team with the most points secures victory.
Level Up: As you play, you'll earn experience points, unlocking new weapons and equipment as you progress. Higher levels grant access to more potent gear.
Tips and Tricks
To become a formidable force in Combat Reloaded, consider these strategic tips:
Aim for Headshots: Inflict extra damage with headshots. Aim for your opponent's head to secure faster kills.
Master Map Knowledge: Acquaint yourself with the map layouts to anticipate enemy movements and locate advantageous positions.
Utilize Cover: Minimize your exposure to enemy fire by taking cover. Pop out from cover to take shots and then return to safety.
Team Coordination: Teamwork is the key to success. Communicate with your teammates, devise strategies, and coordinate attacks for improved outcomes.
Manage Ammo: Keep a vigilant eye on your ammunition count and reload when safe. Running out of bullets at the wrong moment can prove fatal.
Game Developer
Combat Reloaded is developed by NadGames, a renowned game development studio celebrated for creating engaging online multiplayer games.
Game Platforms
Download the game on iOS and Android devices to play on the go.